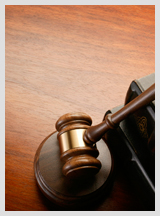 The Law Offices of David N. Sloan, ESQ. have been providing comprehensive law services (including truck accidents, auto accident and wrongful death) for residents of Nassau and Suffolk County, Long Island, Queens, Brooklyn, the Bronx, and New York City for nearly 30 years. His office is conveniently located in Hicksville, Long Island, NY.
Mr. Sloan can provide all legal services in Korean and Spanish. David N. Sloan, ESQ. provides quality legal representation with personalized service to all his clients.
Personal Injury Practice Areas
Truck Accidents
Auto Accident Law
Defective Products
Slips and Falls
Defective Medications
Construction Accident Law and Workplace Safety/Employer Liability Laws
Mr. Sloan keeps his clients aware of the progress of their case and attends to the wide array of clients' needs. All fees are billed on a contingency basis, which means Mr. Sloan doesn't get paid unless he recovers money on your behalf.
Call (516) 333-2300
David N. Sloan, ESQ. will make hospital and house calls to clients.